Your Local Car Repair Shop In Vancouver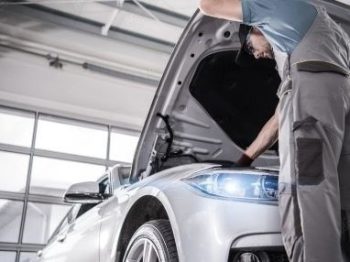 Art Morse Auto Repair has proudly offered car repair in Vancouver and the surrounding areas since 1980. In that time, we have kept the highest standard of integrity. Continually upgrading our technology and training, our carefully selected master ASE-certified technicians have a full range of the latest diagnostic resources available. We offer the most up-to-date technology and the best technicians to read the diagnostics and handle your car repair. That is why we stand out as a top auto repair service in Vancouver. Call Art Morse Auto Repair for excellent services and consistent care all at an affordable price!
Superior Car Repair And Maintenance
As a locally-owned, independent auto repair company, our expertise is not limited to any one manufacturer. We work on European and other foreign cars as well as domestic models, fleet vehicles, and other service vehicles. From brake repair and oil change services to tire repair and AC repairs, our team can handle it all. We offer digital inspections and a thorough report on what we find. Our technicians wait for your go-ahead to do any car repair services. Feel free to ask us any questions you have, we want you to feel completely comfortable understanding the automotive repair your car needs.
Come to us for all your diagnostic, maintenance, and car repair needs:
Brake Service
Oil Change
Tune-Ups
Engine Repair
Transmission Repair
Fuel Injection Cleaning and Service
Exhaust System Work
Emissions
Cooling System Repair
Timing and Drive Belts
Radiator Repair
Check Engine Light Diagnostics
Electrical System Repair
Water Pump Replacement
New Buyer Inspections
Clutch Repair/Replacement
Manufacturer's Suggested Maintenance
Computer Diagnostics
And More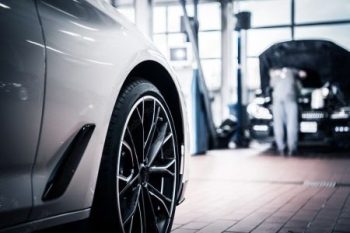 Our auto services include repairs on the latest hybrid vehicles as well as older cars and trucks without an onboard computer system and everything in between. We offer the same 2-year/25,000-mile warranty for covered parts and labor for all makes and models.
Art Morse Auto Repair is proud to be an AAA-approved facility offering NAPA AutoCare Nationwide Limited Warranties. We also participate in a Reward Loyalty Club Card offering 5% back on all auto repairs!
Affordable Auto Repair Services You Can Rely On
Art Morse Auto Repair has been providing automotive repair and vehicle maintenance services to the Vancouver area since 1980. Our knowledgeable technicians have years of experience that they use to help diagnose and repair any car quickly, accurately, and affordably. We have built long-term relationships with many of our customers and invite you to put your trust in us as well by calling today or stopping by our auto repair shop to get a firsthand look at how we work. We even offer a complimentary shuttle service should you need a ride. Because of our dedication to customer service, we have earned a reputation for excellence among automotive customers on review sites. Call Art Morse Auto Repair today!
Common Car Repair Questions
How do I know if my car needs repair?
Signs that your car may need repair include strange noises, unusual vibrations, warning lights on the dashboard, decreased performance, fluid leaks, or a change in handling or braking.
Should I take my car to a dealership or an independent repair shop?
Both dealerships and independent repair shops have their advantages.
Is it necessary to follow the manufacturer's recommended maintenance schedule?
Following the manufacturer's recommended maintenance schedule helps ensure the longevity and reliability of your car. It is essential to adhere to warranty requirements.
Can I repair my car myself?
Car owners can do some basic maintenance tasks. However, complex repairs are best left to trained professionals. Contact us for car repair today!
Can I use aftermarket parts for car repairs?
Aftermarket parts are available as alternatives to original equipment manufacturer (OEM) parts. While they can be cost-effective, ensure they meet quality standards and are compatible with your car.