We're Here To Help If Your Check Engine Light Comes On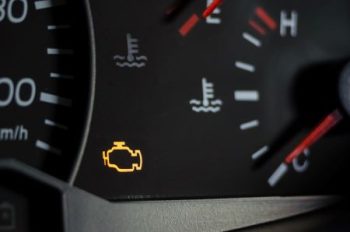 Dashboard lights are one of the many helpful warning signs that let drivers know if their vehicle has engine issues, low tire pressure, and anything else that should be addressed. It is important to have the necessary vehicle inspections and automotive repairs to prevent these problems from getting worse.
At Art Morse Auto Repair, we utilize industry-leading technology to diagnose any check engine light code. Our ASE-Certified technicians can also provide a check engine light service on older cars that do not have the detailed computer reports that newer model vehicles have. When you need an auto and engine repair service center in Battle Ground, don't hesitate to give us a call!
Clearing the code doesn't fix the problem, and ignoring it could lead to costly engine damage.
When it comes to engine diagnostics, the earlier you can catch a sign of engine trouble, the better. At Art Morse Auto Repair, we have a thorough understanding of engine systems in both European and domestic vehicles and have access to databases that tell us exactly what the codes mean for your specific vehicle. Avoid expensive repairs and replacements; let us diagnose your engine today and get back on the road with confidence!
Curious About What Your Check Engine Light Codes Mean?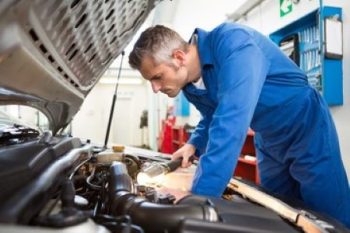 Some engine lights keep track of when maintenance is due. Other times, the light indicates a problem. In some cases, it may only be a failed sensor. Whatever the issue, we will get to the bottom of it. We stock a large, in-house inventory of parts for repair, so you don't have to wait for us to place an order.
Common Causes For Your Check Engine Light To Come On
Problems with your oxygen sensor
Faulty spark plugs
Mass Airflow Sensor is dirty or going bad
Issues with the catalytic converter
No matter the age, make, or model of your vehicle, we will make an accurate diagnosis and let you know what has caused the light to come on. Call or come by our Battle Ground auto repair shop today.
Our mechanics take the time to go over what they find with each customer, never suggesting unnecessary repairs or talking over a customer's head. We care about forging lasting relationships with our customers. You can count on us for fast, precise diagnostics and reliable suggestions.
Full-Service Engine Repair
Art Morse Auto Repair offers a full range of engine repair and tune-up services. Whatever we find after reading the code report, we are able to repair the problem, so there is no waiting. We offer an upfront, transparent estimate of costs and wait for your approval before doing any work.
We love cars and are more than happy to help our neighbors in Battle Ground maintain safe driving conditions. We offer low-cost options for repairs and will always inform you of recommended maintenance to keep your car running smoothly. Call or stop by Art Morse today!