Need Your Car Repaired?
Courtesy Shuttle Service To The Greater Battle Ground Area
Auto Repair Battle Ground WA
0% interest on 6 months for purchases over $199 or more
There is nothing that beats experience when it comes to auto repair. That is what makes Art Morse Auto Repair in Battle Ground great. We have been in the auto business since 1980. All of our auto technicians have extensive training and experience.
Contact Us Today For A Free Estimate On Your Auto Repair
Get Automotive Repair For Your Car, Truck, or SUV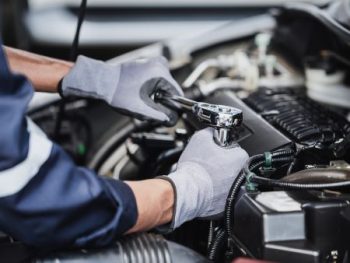 With a focus on customer service and over 43 years of automotive experience, it's easy to see why local residents consider Art Morse Auto Repair to be one of the best auto repair shops in Clark County. From oil changes to engine repair, our comprehensive range of repair and maintenance services lets our customers know that we can handle all of their needs. Our ASE-Certified technicians have a passion for quality auto repair and take pride in our reputation for excellence that has been built from years of dedicated customer satisfaction. Since 1980, Art Morse Auto Repair has gone the extra mile for each of our customers. You can rely on us to get the job done right the first time.
In addition to our years of experience, we back our work and parts with exceptional warranties. One of the well-known warranties we offer is the NAPA AutoCare "Peace of Mind" Nationwide Limited Warranty. This warranty guarantees parts and labor on qualifying services and repairs for 24 months or 24,000 miles. The NAPA AutoCare Warranty is a great one, but we don't stop there. Art Morse Auto Repair also offers our own warranty of 2 years or 25,000 miles. Any covered part or labor that is found to be defective will be replaced or repaired within the warranty period.
---
We Provide The Auto Repair Services You Can Rely On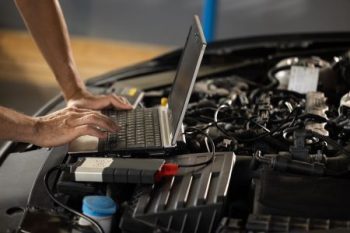 At Art Morse Auto Repair, we are happy to offer warranties because we are confident in our work. All of our technicians are Master ASE certified, which means we can provide everything from engine repair on classic vehicles to diagnostics on the latest hybrids.
Whatever you drive, we have the knowledge and expertise to work on it.
In addition to expert repairs, our technicians also provide maintenance services to keep your vehicle running smoothly. From tire rotations and oil changes to repairs for your brake pads and tune-ups for your diesel engine, Art Morse Auto Repair is here to help.
---
We Are Your Go-To Auto Repair Shop In Battle Ground
When you come to Art Morse Auto Repair in Battle Ground, our high-tech diagnostic equipment and experienced mechanics will pinpoint the problem and provide you with a detailed report of the repairs that need to be done. We get the full picture of the problem before work begins so we can repair only what needs it.
At Art Morse Auto Repair, we don't do guesswork. Our knowledgeable technicians repair the problem with precision. Give us a call today for a free estimate on your auto repair needs!