Get Reliable Transmission Service Today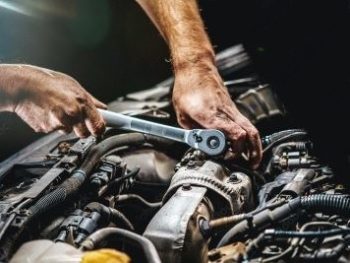 When your transmission starts acting up, you can count on Art Morse Auto Repair in Battle Ground, WA. Our ASE-Certified technicians have the experience to take on any transmission repair or replacement job. From fluid flushes for automatic and manual transmissions to more complex diagnostics and repairs, our team can evaluate your car's transmission issues and develop appropriate solutions.
We work with new and older model vehicles on a regular basis and are equipped with top-of-the-line equipment to ensure accuracy and efficiency. Rest assured that our experienced mechanics have the expertise needed to address all your transmission repair needs and get you back on the road in no time.
When You Need A Transmission Repair, We're Here To Help
At Art Morse Auto Repair, our team is dedicated to providing excellent customer service for all of your needs. We understand the importance of quality automotive repair and take pride in being able to offer a wide range of services for both new and older vehicles. Our goal is to help you find the best transmission repair and replacement options that fit within your budget while also delivering advice on how to maintain your engine's performance. In addition, we can perform routine maintenance such as oil changes and inspections so you can rest assured that your vehicle is running in the best condition.
What Are Some Common Transmission Problems?
For most people, car problems can be difficult to diagnose, especially when it comes to their transmission. Some signs to look out for include gears not shifting correctly, a shaking engine, an illuminated check engine light, and overheating. Rather than trying to diagnose the issue on your own, let Art Morse Auto Repair help. Our team of expert technicians specializes in manual and automatic transmission repair and will work hard to get you back on the road quickly.
We also offer a variety of transmission diagnostics and treatments to keep your vehicle running like new. Not only that, but we also have knowledgeable staff who can provide expert advice on any transmission-related questions you may have.
Keep Your Vehicle Running Smooth With A Transmission Flush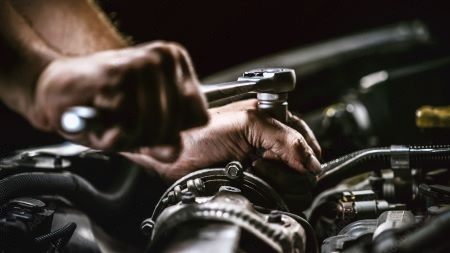 A transmission flush is a process of flushing out the old transmission fluid and replacing it with fresh, clean fluid. This service is essential for maintaining the health of your transmission and prolonging its lifespan. At Art Morse Auto Repair, we use only high-quality transmission fluid for all of our services. We also offer transmission fluid changes and top-offs as part of our regular maintenance services.
What Type Of Transmission Fluid Does Your Vehicle Need?
The transmission is a vital component of any vehicle, as is the fluid that keeps it running. Transmission fluid serves many different purposes, including providing lubrication for all the different parts and helping to keep the transmission cool. The type of transmission fluid used is also extremely important because it varies between manual and automatic transmissions. Our team at Art Morse Auto Repair has decades of experience working on all different types of vehicles and transmissions. Give us a call for a transmission flush to keep your vehicle operating correctly and extend its lifespan.
Your Local Auto Repair Shop In Battle Ground WA
If you need transmission service in Battle Ground, WA, call on the experts at Art Morse Auto Repair. We always work hard to stay up-to-date with the latest techniques and technologies to provide our clients with top-quality service. Give us a call today for an appointment!