For Routine Car Maintenance, Give Us A Call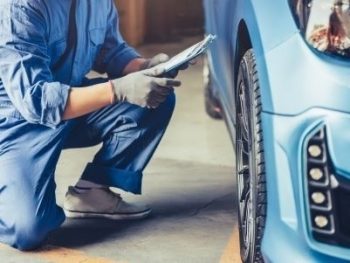 At Art Morse Auto Repair, we understand that regular auto maintenance is essential for preventing expensive problems down the line. By servicing your vehicle at regular intervals, you can help to avoid costly repairs and depreciation of your car or truck. Our auto repair shop has an experienced team who specializes in providing high-quality automotive repair services. We offer excellent service on everything from oil changes and brake repairs to transmissions and A/C replacements. With our expertise and regularly scheduled auto maintenance services, your car will perform reliably for many years to come.
Reliable Car Repair And Maintenance In Vancouver
Professional auto services are essential for keeping your vehicle running smoothly, and replacing your air filter every 15,000 – 30,000 miles is a critical part of upkeep. Around this same millage point, we also recommend having a battery and coolant inspection, which can help prevent any unexpected failures. At Art Morse, we strive to provide the highest quality service for all repairs. With exceptional warranties and complimentary shuttle service, you can have peace of mind knowing that your vehicle is in safe hands.
During your auto care maintenance inspection, we will look at every component of your vehicle.
Vehicle Maintenance Checklist
Suspension components
Tire pressure and wear
Oil Filter
Brake Inspections
Radiator hoses
Spark plugs and wires
Ignition system
Complete Engine Diagnostics and Repair
Oil Change Services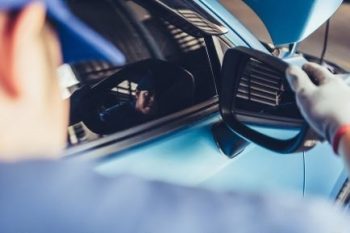 At Art Morse Auto Repair, we strive to help our customers understand the importance of proper automotive repair and maintenance, which includes changing out their engine oil every 3,000 to 8,000 miles, depending on the type of oil they use. We provide fast and efficient oil change services so you can get it checked off your to-do list and get back on the road as soon as possible. During your routine oil change, our mechanics will perform a full inspection which includes checking the transmission fluid levels, coolant levels, power steering fluid levels, tire wear readings and exterior lights. We believe in complete auto care and honest service. Give us a call today, or stop by our auto repair facility for your next oil change!
Get A Complete Engine Diagnostic Today
At Art Morse Auto Repair, we provide digital inspections to customers and offer a wide range of services to help those who come in. Our mechanics will complete a free diagnostic code scan to accurately determine what is responsible for your check engine light coming on. After the scan is complete, we use extensive digital databases specific to each vehicle make and model to identify the exact cause for the code. From there, we provide the auto repair service that is necessary to resolve the issue.
Diagnostic service includes:
Visual inspection of components
Road test, if possible
Computer scan
Documentation of code and description
Check of technical service bulletins
Cost estimate for any repairs
Your Search For Dependable Car Maintenance Near Me Is Over
At Art Morse Auto Repair, customer service is our top priority. Our high-tech diagnostic equipment and experienced technicians work together to ensure that your repair needs are pinpointed accurately and that the problem is solved with precision. We provide expert care; instead of guesswork and take the time to get a full picture of the issue at hand so that no unnecessary repairs are made. Call Art Morse today for friendly and reliable vehicle maintenance and repairs!