Give Us A Call For An Automotive Mechanic You Can Trust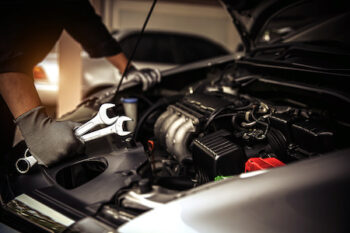 Art Morse Auto Repair has delivered top-quality auto repair and maintenance services to the Ridgefield area since 1980. Each of our ASE master-certified technicians is selected for his or her experience, skill, and excellent customer care. We have largely earned our reputation of excellence by word of mouth over the last four decades. We foster long-term relationships with our customers by providing the excellent repairs they deserve.
When you come to us for car repair or general upkeep of your vehicle, we never suggest more services than you need. Our services and pricing are transparent and upfront. We have a policy of open communication, so you are never left in the dark. Feel free to ask as many questions as you want; our goal is for you to feel comfortable and confident in the services our mechanic is providing.
Your Local Auto Mechanic In Ridgefield
Our commitment to delivering exceptional customer service and managing each repair job with care and precision has earned us the recognition of NAPA and AAA. Our customers can enjoy peace of mind knowing that our services are backed by NAPA AutoCare's Nationwide Warranty, covering parts and labor for 24 months and 24,000 miles. We are also an AAA-approved facility. These partnerships are only awarded to highly-qualified mechanic shops that routinely deliver the very best in auto repair services. Contact Art Morse Auto Repair today for all of your automotive repair needs!
Get Reliable Auto Repair And Service For Everything, Including: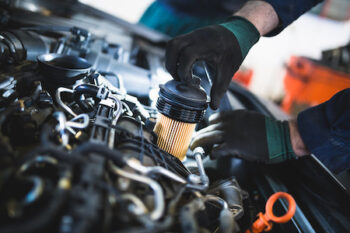 Engine Repair
Exhaust Repair
Electrical Systems
Computer Diagnostics
Tune-Ups
Cooling Systems
Brake Pads
Fluid Checks/Leak Repair
Belts And Hoses
Transmission Repairs
Fuel Injection
And More
At Art Morse Auto Repair, we specialize in all auto repairs, from the newest hybrid vehicles to the oldest classic cars. You can trust our skilled mechanics to work on light and medium-duty commercial vehicles, SUVs, RVs, and foreign and domestic vehicles. Our team is well-trained in the latest vehicle technologies and trends so that we can ensure your car gets a quality repair job you can rely on. With our expertise and commitment to customer satisfaction, you can have peace of mind bringing any vehicle make or model into Art Morse Auto Repair.
See The Difference An Experienced Car Mechanic Can Make
At Art Morse Auto Repair, we're proud to provide the skilled repairs our clients need. With a team of knowledgeable technicians, we can handle everything from extensive repairs to your regular preventative maintenance services. Don't hesitate to stop by our auto repair shop for an oil change, tire rotation, and anything in between. For over 40 years, we have continuously strived to provide the highest quality automotive repair and exceptional customer service that the residents of Ridgefield have come to expect from us.
Your Search For A Reliable Mechanic Shop Near Me Is Over
Art Morse Auto Repair is a locally-owned and operated business that is proud to serve the Ridgefield community, and we are dedicated to promoting safety on the roads. We believe that each vehicle should be given the highest standards of care, which is why we have a team of expert mechanics at our auto repair shop who bring years of experience in delivering superior services. With Art Morse Auto Repair, you can trust that your vehicle will be worked on with skill and precision, so give us a call today and allow our professional team of mechanics to restore your car's performance levels.
Common Mechanic Questions
What services does your mechanic offer?
We offer various services related to vehicle repair and maintenance, such as oil changes, tire rotations, brake repairs, engine diagnostics, and transmission repairs.
How do I schedule an appointment with your mechanic?
Most mechanic companies allow you to schedule an appointment online, over the phone, or in person. You may need to provide basic information about your vehicle and the services you need when scheduling your appointment.
How much will it cost to have my vehicle repaired?
The cost of repairs can vary widely depending on the type of vehicle you have, the extent of the damage, and the services you need.
How long will it take to have my vehicle repaired?
The time it takes to complete repairs can vary depending on the problem's complexity and the parts' availability. Your mechanic company should be able to give you an estimate of how long repairs will take when you schedule your appointment.
Do you offer any warranties or guarantees on your work?
We are happy to offer warranties because we are confident in our work. Our technicians are Master ASE certified so we can provide everything from engine repair on classic vehicles to diagnostics on the latest hybrids.