We Provide The Brake Service You Can Rely On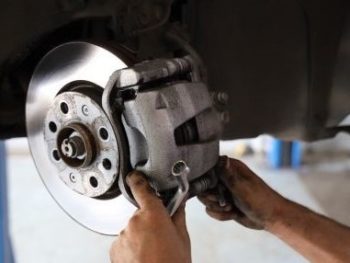 Brakes are an essential part of any vehicle, which is why regular brake inspections, maintenance and repairs are necessary to ensure peace of mind when it comes to your car or truck. At Art Morse Auto Repair, our highly-trained professionals have been providing Hockinson residents with superior auto repair services since 1980. We have the knowledge and experience to handle everything from brake pad replacement to changing out rotors. Whether your brake light has come on or you notice some screeching, don't wait for things to get worse and end up with costly repairs. Bring your vehicle into Art Morse Auto Repair and have our mechanics take care of it!
When You Need A Brake Replacement, We're Here To Help
Disc and drum brakes are the two types of brakes that are installed in vehicles. Both types of brake systems use friction to slow your vehicle, but disc and drum brakes each have their own unique characteristics. It is important to keep track of the condition of your brake pads, brake shoes, and other components, as they will wear down over time with regular use and can cause damage to other parts of the brake system if not replaced in time. Art Morse Auto Repair is dedicated to helping you with your drum or disc brake replacements.
Give Us A Call For A Brake Repair Today!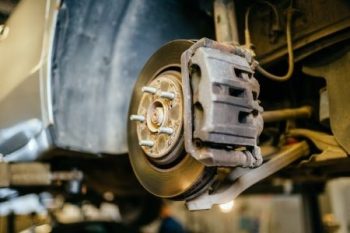 Whether you just need your brake pads replaced or need additional repairs, our experienced mechanics will find the issue and repair it. We offer comprehensive services, looking at each of your brake system components, including testing for leaks, replacing the fluid, pad replacement, rotor reconditioning, wheel bearing replacement, cylinder repair, caliper repair and replacement, shoe replacement, adjustments, anti-lock system repair and replacement, and more.
At Art Morse Auto Repair, offering affordable prices and providing excellent service is important to us, but we also understand that quality is more than just a price tag. That's why we back our work and parts with warranties, so you can have peace of mind in any brake service or repair we provide. Our NAPA AutoCare Nationwide Limited Warranty guarantees parts and labor on qualifying services and repairs for 24 months or 24,000 miles. As a further assurance, Art Morse Auto Repair offers our own 2-year/25,000-mile warranty. All covered parts or labor found to be defective within the warranty period will be replaced or repaired without charge.
Warning Signs That Your Brakes Need Repairing:
There are some clear signs that you may need new pads or rotors, so if you notice any of these, don't wait to come in.
Increased Brake Stopping Distance – Regular brake pad wear is normal over time; however, they should be, at the minimum, a quarter of an inch in thickness. Worn pads mean extended braking time and difficulty making sudden stops. If you don't change them, it can eventually lead to dangerous driving conditions.
Brake Squeal – Squealing is the last ditch effort of your vehicle to inform you of the need for new brake pads before you start grinding your rotors and calipers. When this occurs, you'll most likely need new brake rotors as well, a cost that can often be avoided by having brake issues repaired before that squeal becomes a grind.
Pulling – There are several brake problems that can cause pulling. Our technicians will go over your brakes in order to pinpoint the exact problem and perform any brake-related repairs you may require. Regular brake maintenance can help avoid these issues in the future.
Vibrating Brakes – This can be indicative of warped rotors, which is a sign that you may need to replace your brakes or rotors. Our skilled auto repair mechanics can identify the nature of this problem, performing the necessary repairs and brake work required to give you a smooth ride again.
Brake Pedal Problems – Your brake pedal should be firm but even. When your brake pedal goes into an extreme one way or the other, either being too spongy or too touchy, it can indicate a number of problems. Brake repair performed by our experts can solve these problems. A soft brake pedal can indicate the need for hydraulic system repair, and brakes that are too firm may need brake fluid replacement. We'll perform a thorough brake diagnosis to repair your vehicle correctly.
Your Search For A Brake Shop Near Me Is Over!
As a locally-owned company offering a wide range of auto services in Hockinson and the greater Clark County area since 1980, we are invested in our community. We also live and work in the area, and we want everyone to be safe on our roads. If you are hearing that familiar squeal when you stop, come by and let our brake specialists take a look. Whether you have an older vehicle that needs new brake shoes or you need service for your anti-lock braking system, our team is here to help. Call Art Morse Auto Repair today for a free estimate!