Professional Automotive Service You Can Depend On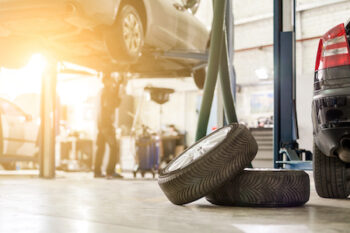 Art Morse Auto Repair is one of the best auto repair shops in the Ridgefield area for excellent service and reliable automotive repairs. With over 40 years of experience in the business and ASE-Certified mechanics, you can have peace of mind that your vehicle is well taken care of. We service all models of vehicles and have encountered almost every type of automobile issue, from simple check engine lights to complex transmission problems; no job is too big or small.
Our longevity in the industry makes us stand out from our competitors, but more than that, it's our level of customer service and excellent workmanship which truly set us apart. With a complimentary shuttle service and exceptional warranties, you can rely on Art Morse Auto Repair for all your automotive repair needs.
Reliable Car Services From Experienced Technicians
At our AAA-approved automotive facility in Ridgefield, WA, our skilled mechanics utilize the latest technology to quickly and effectively provide engine diagnostics and digital inspections. We provide a range of services, including maintenance and major repairs to keep your domestic, foreign, diesel or hybrid vehicle running smoothly. Whether it's AC repairs or complex engine work, you can always trust the quality service that our certified technicians at Art Morse Auto Repair provide.
Brake Inspections And Repairs
Brakes are one of the most important items on your vehicle. Leaving brake problems to chance can have long-lasting negative effects. Don't leave your safety to chance; when you need brake repair in Battle Ground, WA, bring your vehicle to Art Morse Auto Repair. Since 1980 we've been keeping brakes in peak condition, performing the repairs necessary to make sure our customers are safe in any conditions.
Affordable Auto Maintenance For Your Peace Of Mind
At Art Morse Auto Repair, vehicle maintenance is our top priority—we are committed to providing outstanding service at an affordable price. Taking proper care of your vehicle can extend its life and reduce costly repairs in the future, which is why preventative auto care and maintenance are essential. Our team has the skill, experience, and equipment to ensure your vehicle runs smoothly for years to come. Whether it's regular oil changes to keep your engine in good condition or more extensive repairs, you can be sure that when you choose Art Morse Auto Repair, you're getting top-quality workmanship from a reliable source.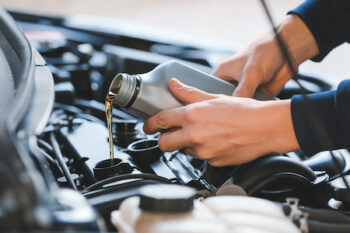 Oil Change Services
Changing your oil at the correct mileage intervals is one of the best ways to provide proper auto care and prolong the life of your vehicle. Regular oil changes lubricate the engine, reduce friction and wear, and keep contaminants from adhering to the engine. At Art Morse, we make getting an oil change in Ridgefield quick and easy because no one wants to spend all day at the auto shop waiting around for a simple oil change.
Your Search For Auto Services Near Me Is Over!
When you need affordable auto repair services, you want a friendly shop with knowledgeable technicians you can trust. Art Morse Auto Repair has been providing Ridgefield residents with exceptional repair and maintenance since 1980. We have a long record of providing excellent customer service and detail-oriented automotive repair. Give us a call today for a free estimate and expert advice for all your auto repair needs!