The Full-Service Car Repair Shop You Can Trust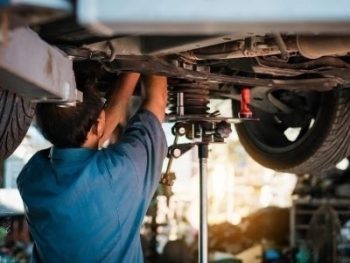 If you're looking for automotive repair services in Vancouver, look no further than Art Morse Auto Repair. We know that your time is valuable, so we strive to get your car up and running as quickly as possible. Our experienced mechanics are highly skilled and continuously strive to provide excellent service for every job, from oil changes and brake repairs to more complex issues. At Art Morse, we pride ourselves on providing friendly and affordable auto services to our local community, backed by our commitment to superior customer satisfaction. With fast, reliable workmanship and competitive prices, our auto repair shop offers unbeatable value that you won't find anywhere else!
Not every auto repair facility is created equal. A bad repair can not only put you at risk for a recurring issue but also create more expensive problems down the road. At Art Morse, we're different. With over 30 years of experience and an ASE certification, you can expect nothing but the highest quality service from our team. And to ensure your peace of mind, we include a 2-year/25,000-mile warranty for parts and labor on any repair we make. Give us a call today for the exceptional repair services you deserve!
Art Morse Auto Repair: The Name Locals Trust
Experience – We have been in the automotive repair business since 1980 and understand the needs of drivers in the Pacific Northwest.
Convenience – Conveniently located near Vancouver, with a free courtesy shuttle service to keep you moving.
Friendly – As a family-owned auto repair business, our staff is naturally personable & courteous.
We Care – Art Morse doesn't just fix cars; we're eager to offer advice and have maintenance programs available to help extend the life of your vehicle.
We Provide The Reliable Auto Repair Services You Need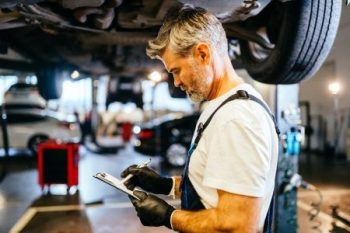 We're ready for any problem your car might have. While we can do basic services like oil changes and tune-ups, we're prepared for more complicated repairs as well. Our facility is equipped with modern diagnostic equipment, so we can provide both visual inspections and digital inspections. Coupled with our highly skilled, master ASE-certified mechanics and you know that you're getting the outstanding service you can expect from us. We provide dependable auto repair service for everything from the oldest cars on the road to the latest hybrid vehicles. Whatever you drive, we can get you back on the road.
We provide a wide range of services, including:
AC Repair
Engine & Transmission
Emission Checks
Oil Change Services
Brake Inspections and Repairs
And Much More!
Looking For Auto Repair Near Me? Give Us A Call Today!
We understand that we all live busy lives, and it can be difficult to recognize right away that something is wrong with your car. The first time the check engine light lights up, panic often sets in. That's why Art Morse Auto Repair is here to help. Our friendly team strives to make everyone feel welcome from the second they enter our shop. We provide fast and affordable solutions for automotive repair, from routine tune-ups to ac service & repair. We understand that you need a reliable choice for your auto repair service, so let us inspect your vehicle, diagnose the problem, and get you back on the road in no time. We're also Triple-A approved! So give us a call or contact us today for local auto repair you can trust!